Bio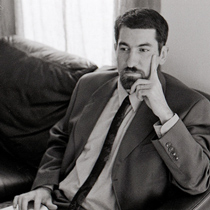 Timo is a media artist, engineer, and instructor with a bachelors degree in physics from UC Davis. He returned to graduate school in photography after ten years in web development, and completed his MFA in 2011.
His current work consists of architectural photography, portraiture, event photography, fine art, and documentary cinematography. His work is found in the portfolios of local architects and builders, hanging on office and residential walls, and his first film project was broadcast on dozens of top NBC stations in 2012.
Timo holds a Master of Fine Arts degree in photography from San Jose State University.